Low profile LED light – 16mm

Dual mode – main and blackout lighting

White light with red, green or blue blackout mode

Lightweight – 300g

50,000 hours mean time between failure

Available with or without dimming control

Sealed low energy light source
Excellent resistance to shock and vibration

High reliability and durability

No requirement to replace tubes or bulbs

Through-life cost savings over fluorescent and incandescent

1/3 of the power requirement for equivalent incandescent lights
Vehicles

Aircrafts

Ships

Shelters and tents

Area Lighting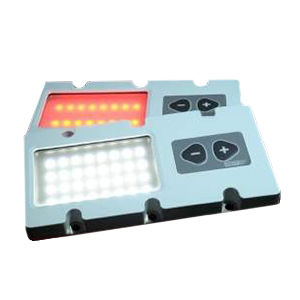 Three series are available
SERIE 2 – ADDITIONAL FEATURES
Dimmable in both normal and blackout modes

user selectable blackout mode using programming mode

Door and ignition switch inputs to control light output

Shelters and tents

Area Lighting
SERIE 3 – ADDITIONAL FEATURES
Dimmable in both normal and blackout mode

Brightness storage retention when switching between modes

Blackout mode when the light is off

Forced mode where the light provides a pre-determined level of white light

Warm and cool white versions available

Fitted with MIL-38999 connector

Tactical mode where the light provides a low level of red, green, blue or NVIS white light
PHYSICAL CHARACTERISTICS
SERIE 1
165 X 73 X 16 MM

Colour light: White

Output Lumen: 1100

Input volts: 13-32

Weight: 300 gram

Blackout mode: red, green, blue
PHYSICAL CHARACTERISTICS
SERIE 2

165 X 82.6 X 21 MM

Colour light: White

Output Lumen: 500

Input volts: 13-32

Weight: 350 gram

Blackout mode: red, green, blue
PHYSICAL CHARACTERISTICS
SERIE 3

199 X 73 X 27 MM

Colour light: White

Output Lumen: 1100

Input volts: 18-32

Weight: 460 gram

Tactical mode red
The latest revision to the AC Combi light part of the range of high performance area lighting systems, incorporates new technology and features to enhance the  reliability and functionality of the light.
With a highly efficient design for maximum power saving over traditional fluorescent lighting and minimal conduction cooling / heatsink size, 30W input provides 2600 lumens output, a 10% improvement on the previous design. A proven microcontroller design which provides integral temperature control and dimming ensures maximum reliability and configurable functionality.
The latest AC Combi revision incorporates new technology and features in a single design approach, simplifying the manufacturing and assembly process whilst reducing cost. The new minimal design with optional modular add-ons ensures the light can meet a number of customer requirements from a basic white only 'flat light' up to a highly functional 'Combi' light. LED technology and stringent in-house testing ensures the AC Combi light is ideal for mobile shelters and tents, surviving field deployment  which features significant shock and vibration impacts. On deployment the lights are already installed and can be used immediately.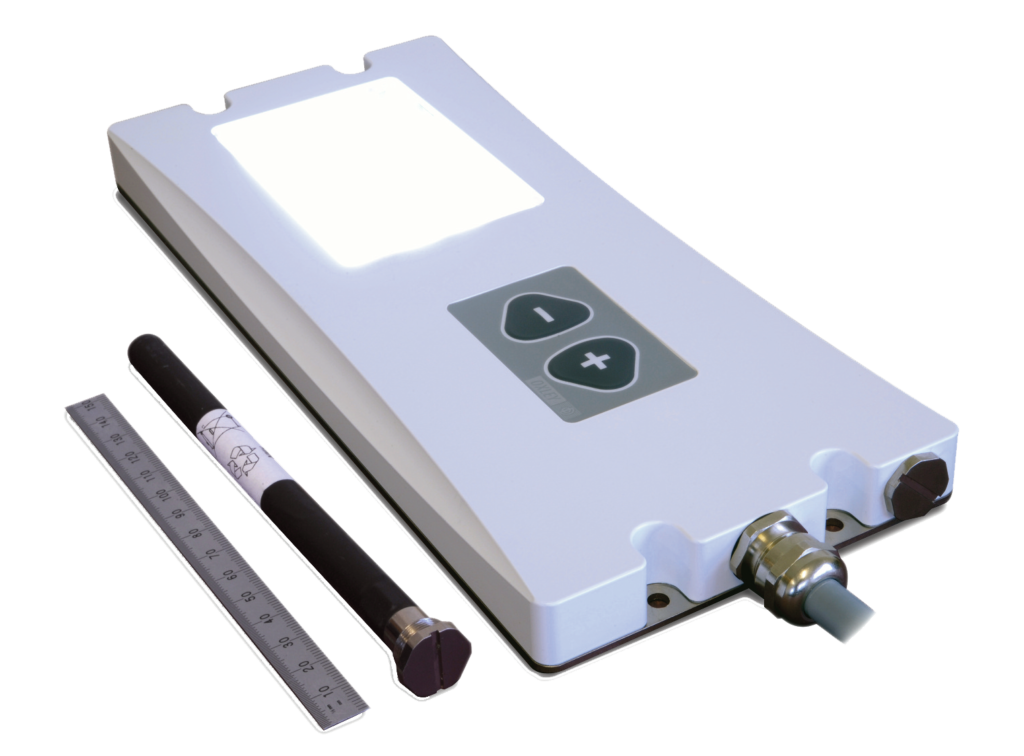 • High level of functionality and highly efficient design
• High performance white light provides 2600 lumens (light diffuser) or 1400 lumens (heavy diffuser)
• Extremely low profile
• Universal AC operation with Integral Power Factor Correction
• Integral battery pack provides 45 minutes emergency lighting using separate LEDs
• EMI emissions compliant with MIL-STD 461E, DEFSTAN 59-411 Land Class A and EN55015 Class A
• DC operation 24V – 40Vdc allows for emergency lighting from common remote battery using same inputs
• Highly reliable components – No aluminium electrolytic capacitors
• CE certified and marked
• >50,000 hours mean time between failure
• External/zonal dimming
• Sealing to IP67
• Red, green or blue secondary lighting (blackout)
• Designed to withstand the harshest
of military environments
• Excellent resistance to shock and vibration
• Highly durable
• Through-life cost savings over fluorescent
and incandescent
• Low profile characteristic benefits areas with
restricted headroom