All our LED lighting systems are high specification, rugged and designed specifically for challenging environments. Switching to LED technology from incandescent or fluorescent lighting can provide cost, weight and energy savings and LED products offer improved reliability with a higher MTBF (mean time before failure). The lighting range includes commercial off the shelf products for both upgrade and new build programmes.
Covert vehicle lighting systems
Excellent NVG visibility, enhancing operational capability

Day time speeds with NV goggles

Drive safely in convoy

Provides depth perception under canopy, clouds and dark sky

All products are designed for the toughest military environments and offer a high MTBF, outstanding durability and EMC performance.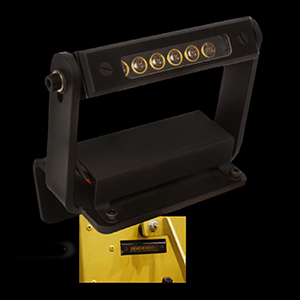 IR Covert Convoy / Brake Light
Riding safely at night while using Night Vision Goggles is now possible with Covert Convoy Lights. These low intensity lights improve the driver's perception of distance caused and reduce the risk of collisions with the vehicle in front.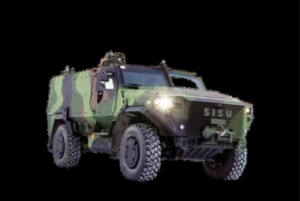 COVERT DRIVING LIGHT FEATURES
• IR Diodes create a carefully tailored beam shape for optimised NVG performance
• Radiation pattern minimises NVG signature
• Common light unit with a variety of fixings available to suit any vehicle
• Robust, reliable, lightweight
• Power Supply +12VDC or 24VDC
• Finish – Black Anodised
• Wavelength 880nm
• Wattage 2W
• Sealed to IP67
• Optional mounting bracket
• 940nm version fitted with an blocking filter is available for users who require elimination of the red glow but with thesame optical power output
Covert Driving light
The lights improve the capabilities of each vehicle while using Night Vision. The lights produce a custom-made beam of 880 nm designed to illuminate a detailed area at the front of the vehicle while maintaining a low NVG signature. IP67 and can be mounted on any vehicle using a bracket.
COVERT CONVOY / BRAKE LIGHTS FEATURES
• IR Diodes provide low intensity illumination
• Option to incorporate indicator function
• Electrical Interface unit available to suit a variety of vehicles
• Robust, reliable, lightweight
• Power Supply +12vdc or +24vdc (or other as required)
• Paint Finish – Black or Green (other colours available)
• Diode output (880nm) characteristics matched to goggle performance