Black Out Lights
These Black out lights are designed for military use only to withstand the demands of the battlefield in terms of durability and longevity.  These military lights meet the required performance specs and provide an ideal solution for light assault vehicles or military vehicles because of their reduced size, weight and cost. The compact design provides an additional protection while minimizing the exposure to damage, which also makes it maintenance friendly.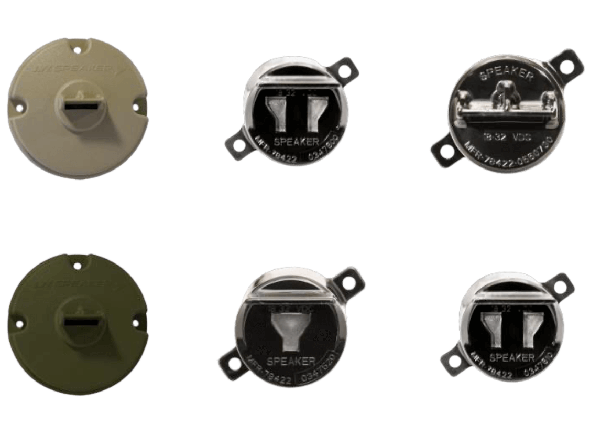 All Lightning designed to MIL PRF 3221X Photometry standards by function

Much smaller form factor than traditional blackout lightning

LED technology eliminates heat signature based on extremely low power usage

Designed for heavy blast pressure and thermal extremes (-40C to 85C operating)
Conforms to STANAG agreement, MIL-STD-1179

Designed for military use only

Meets IP69K
DO YOU HAVE ANY QUESTIONS?