4″ Colour Flashing Tail Lights
(Stop / Tail / Turn Signal / Reverse)
Available with Smartheat technology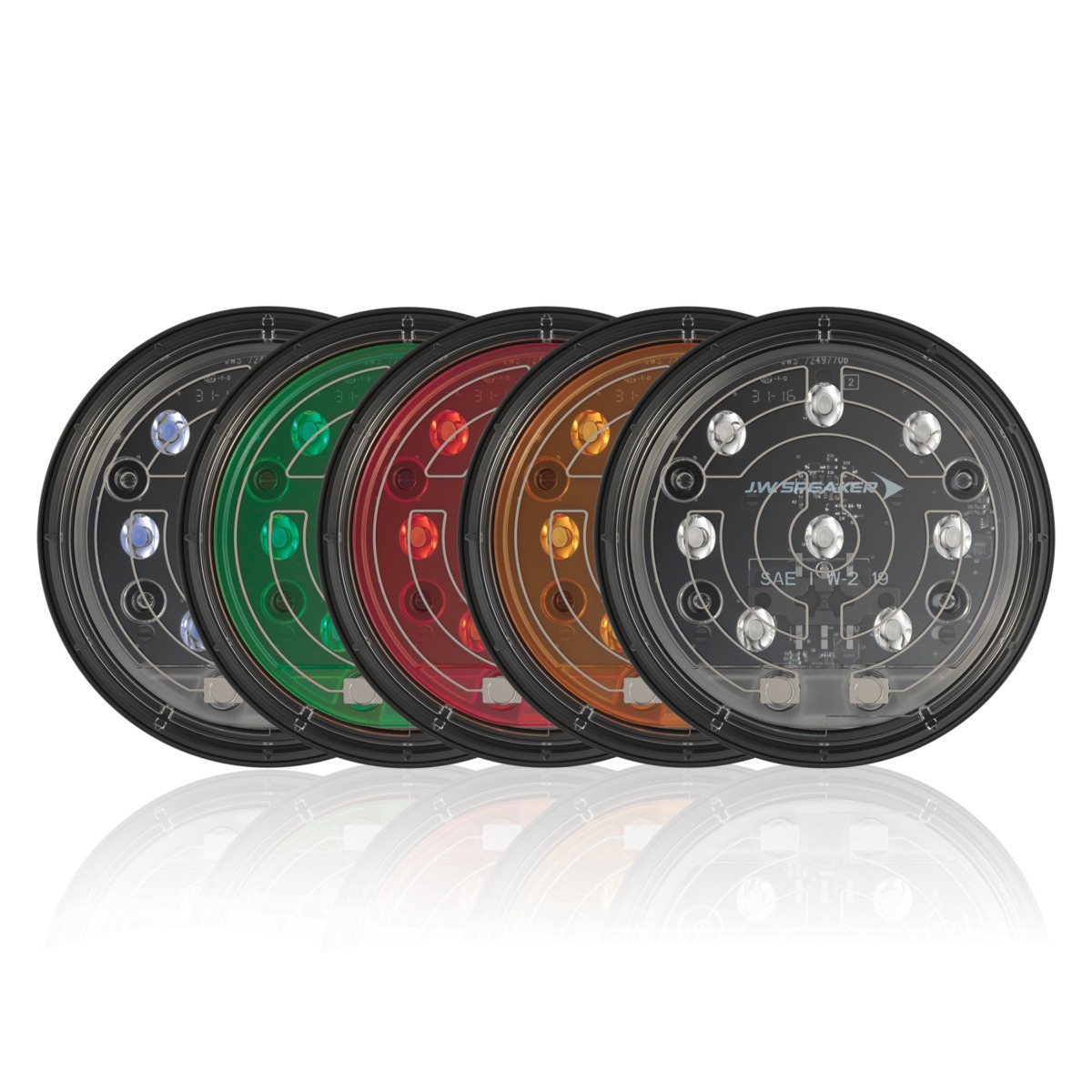 Model 234 offers drop-in replacement for any 4″ round tail light
1.2A @ 12V DC (Tail)
1.2A @ 24V DC (Tail)
1.2A @ 12V DC (Turn)
1.2A @ 24V DC (Turn)
1.2A @ 12V DC (Stop)
1.2A @ 24V DC (Stop)
None. 3-Pin AMP Connector (#282087-1) sold separately
Installation requires the third wire (for the
heater) to be connected in order for the
heater to work.
SmartHeat® Heating System:
The heated versions of the Model 234 feature a SmartHeat® heating system that automatically de-ices lens.
Street legal supporting DOT standards:
DOT versions are for use in the U.S. DOT-compliant guarantees that your lights are legal on the road, meeting section 108 requirements of the Federal Motor Safety Standards. Your DOT-compliance is clearly etched on the lens of the light.
Installation Instructions:
The Model 234 offers drop-in replacement for any 4″ round tail light. Installation requires the black wire (for the heater) to be connected in order for the heater to work. Turn off power before installing it. Watch the installation video in our Related Resources below. Wiring information can be found on the individual spec sheets below.
Summary:
Model 234 tail lights have three versions: (1) a red stop/tail/turn, (2) an amber turn, and (3) a clear reverse signal. All are designed to be a drop-in replacement for 4″ round tail lights using rubber mounting rings and 3-pin Packard connectors. Installation is plug & play with minimal downtime. To accommodate vehicles using a different connector, we also provides a lamp that comes with 3-pin Packard connector wire harness. You'll need the 6-pin wire harness for the Flash/Color models.
EFFECTIVE LUMEN ISOLUX CHARTS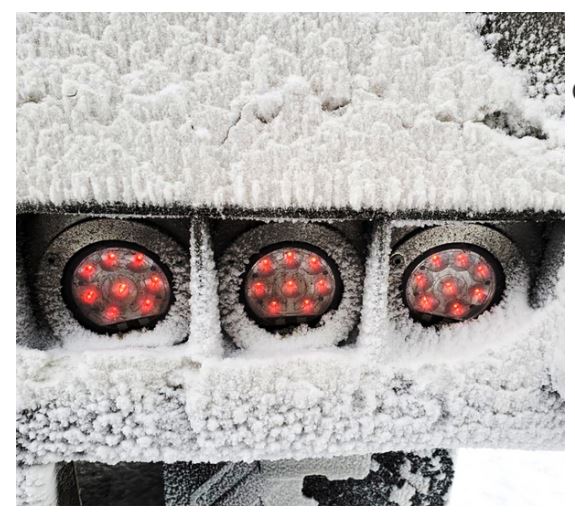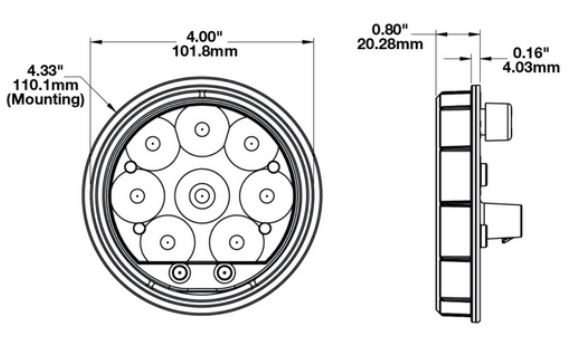 Part no. / Description / Part No. Heated
0347861
Red Stop, Tail, & Turn Light
0347864
Red Stop, Tail, & Turn Light, incl. harness
0347871
Amber Turn Signal
0346421
White Reverse Light
Part no. / Description
4242731
Rubber Mounting Grommet
5869401
Plastic Mounting Flang
8200441
Stainless Steel Trim Ring
3270501
3-Pin AMP Connector Wire Harness Assembly
Agriculture
Construction
Industrial
Specialty Vehicles
Truck & Bus