Model 633-2240
7M Candela, Wide Range Illumination, 5km

Low size to weight ratio

Low power consumption

Best in class luminous intensity

Adjustable beam angle from 1 to 15 degrees

Wide range, 0,25 LUX @ 5425 m

Interface options RS422 or RS485

5800 Kelvin

Constant and Strobe functions, programmable
With a range beyond 5 kilometers, the Stormbird is providing performance beyond expectations for solid-state lighting. The adjustable beam angle from 1 to 15 degrees gives extended situational awareness and fields of use. When the system is running with a narrow beam, you have a 7M candela high-intensity to both spotlight, signal and warn people of interest within your chosen  perimeter.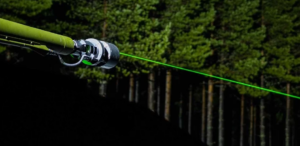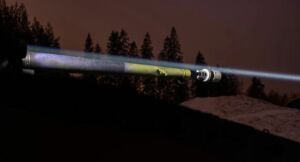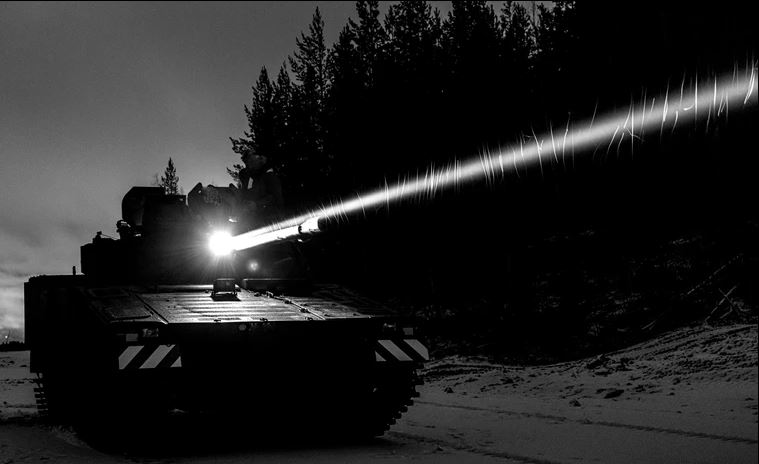 Description
Light output
Divergance
Length
Diameter
Weight
Shape
Outer Lens Material
Outer Lens Color
Housing Material
Housing Color
Mounting Type
Min / max temp.
Connector or Wiring
Standards
12 – 28 V wide-ranging spotlight
7,000.000 cd
1 – 15 degrees adjustable
243.00mm
133.00 mm
1958 gram
Round
Glass
Clear
Aluminum
Hard black anodised
Low Profile Mount
-25 / 65°C
38999 Shellsize 11.
MILSTD-810G
IP68
Infrared Laser module
For night time operation and sensor support, the FALCON is equipped with a class 3B 860nm
Infrared laser illuminator.
Green laser dazzler /NON Lethal dazzler
The FALCON has a class 3B 532nm Green laser dazzler integrated as a hail/warning capacity for both day- and night operation.
The Falcon is made from high-grade corrosionresistant aluminum with a hard anodized surface to best protect it from wear, tear, and corrosion.