EFL Series LED Area Lighting
The EFL series offers a high reliability rugged & durable area light, the low profile designis available in a range of size options. The EFL is designed to deliver power savings and improved MTBF over fluorescent tubes and the units can be used as part of an emergency lighting system. The EFL features external dimming control and is available with a secondary green, blue or red option.
The units are designed to be surface or recess mounted for hard shelter applications, or attached via webbing for tent and soft shelter use.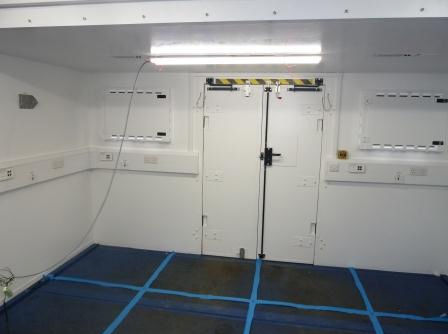 High reliability
Rugged, durable construction
Dimmable
Dual colour mode
Sealed to IP56
MTBF 50000 hours
NVG Friendly
ROHS compliant
Designed to meet MIL-STD-461 & DEFSTAN 59-411
Colour temperature 4500-6000K (warm white light versionalso available)
Case touch temperature max 60°C (140°F)
Operating temperature range -40°C to 50°C (-40°F to-122°F)
Storage temperature range -40°C to 70°C (-40°F to -158°F)"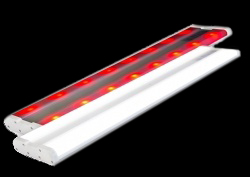 Description
EFL Shelter light


Length




Shape




Outer Lens Material




Outer Lens Color




Housing Color




Min & max Operating




Temperature




Connector or Wiringlight
24 – 110 – 230V
EFL Shelter light
300 – 600 – 1200mm
Rectangular
Polycarbonate / acrylic blend
Diffused
Black or nature anodized
-35 °C
54 °C
Flying lead
DO YOU HAVE ANY QUESTIONS?