Self-Luminous Aiming Post Lamps enable establishment
and maintenance of covert infantry and artillery weapons
alignment in darkness.
Absolute reliability in all environmental conditions
Differentiation enabled by colour and mask options
Secure viewing angle of just 7.5° (133 mrads)
No batteries, bulbs or maintenance required
Lightweight, fight light, compact and easy to deploy
Extensive operational life
NATO Stock Number:
Green 1290-99-960-8742
Orange 1290-99-960-8743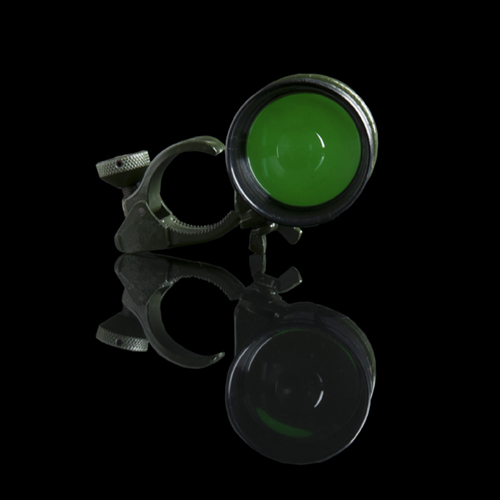 Standard green and amber Aiming Post Lamps produce
330 µL and 160 µL respectively enabling visibility with
the naked eye at up to 200 m in starlight conditions when
viewed directly through the lens. The lens limits the angle
of viewing to 7.5° to ensure security. Lamp output is not
affected by temperature, humidity or altitude.
The Lamp assembly can be supplied with a choice of robust,
adjustable clamps to facilitate easy fixing to either round or
square section supports from 13 mm to 38 mm
in diameter.
Mortar alignment: using alternate green and orange
Lamps, a series of mortars can be aligned by sitting a
Lamp in front of each weapon on a reference bearing.
Used with a Dial Sight, mortar alignment can be
accurately maintained.
Field artillery alignment: a pair of Lamps, together with
a Dial sight is used to set up filed artillery in darkness.
The Lamps are placed in line at measured distances
from the weapon, enabling accurate maintenance of
alignment.
Gun aiming point for AFVs, readily established in
daylight, with colours enabling differentiation between
troops and weapons.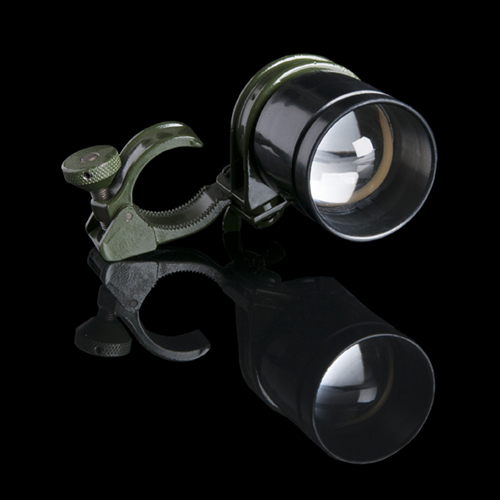 Lamps are encased in polyamide (DIN 7228) black, the lens
is acrylic. Clamps are constructed in mild steel and finished
in military green.
To enable lamp differentiation and speculations, aluminium
masks are available for clip fitting, directly onto the Lamp.
Masks incorporate cut out legend in either '+' or '-' shapes
and are finished matt black. Special legends can be
produced to customer requirements.
Diameter:
Width (incl. clamp):
Overall length:
Overall lenght (incl. mask):
Lamp weight:
Clamp weight (round):
Clamp weight (square):
Weight (nom):

45 mm
70 mm
72 mm
75 mm
81 g
138 g
115 g
28 g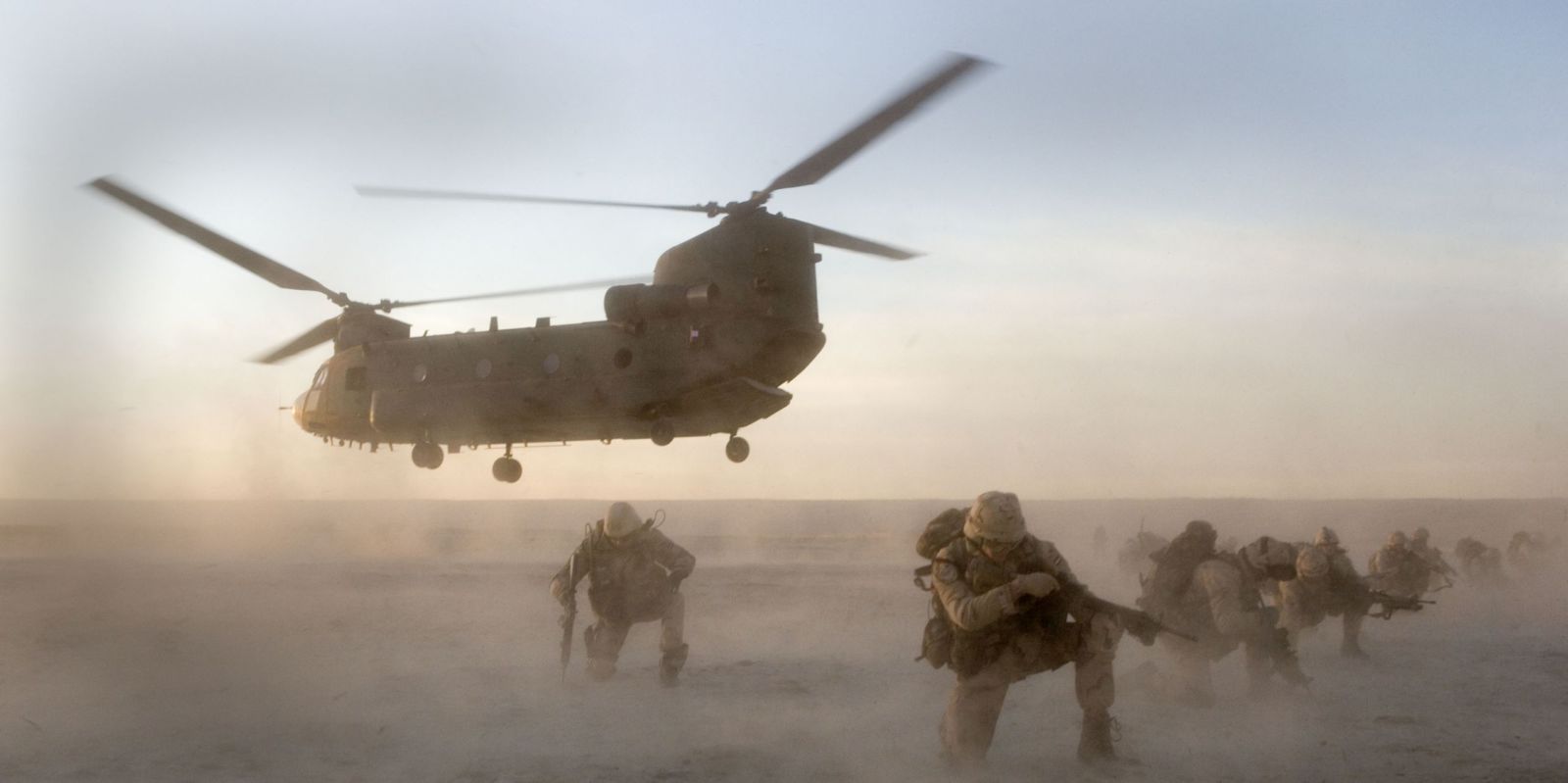 DO YOU HAVE ANY QUESTIONS?