Oxley
Oxley Group is a market leader in high specifcation components. LED Lighting and Night Vision solutions for challenging applications.
Oxley has over four decades of experience in LED technology and the team were pioneers in developing night vision lighting suitable for use on operations with military night vision goggles (NVG).
Oxley produce solutions for air, land and sea platforms. All their LED lighting systems are high specification, rugged and designed specifically for challenging environments. Switching to LED technology from incandescent or fluorescent lighting can provide cost, weight and energy savings and LED products offer improved reliability with a higher MTBF (mean time before failure).
The Oxley lighting range includes commercial off the shelf products for both upgrade and new build programmes. The team also specialises in the bespoke design of full lighting solutions and have experience of working with world class manufacturers such as Boeing, Saab, General Dynamics, Force Protection, Sikorsky, Lockheed Martin and BAE Systems.
Aerospace applications include military aircraft, commercial aircraft and private jets, the land range is suitable for military vehicles and military shelters and in the naval arena Oxley produce lighting for both ships and submarines.
Oxley LED lighting is well-suited for a wide range of military vehicles, including APCs and logistics vehicles, whether in new constructions or retrofitting. These lights have demonstrated their effectiveness in major vehicle programs like the Foxhound, BvS10, Husky, and Eagle. Many Oxley lights boast an impressive MTBF (Mean Time Between Failures) exceeding 50,000 hours, resulting in significant cost and energy savings throughout their lifespan compared to traditional vehicle lights.
Oxley offers a variety of vehicle products, including electronic components like LED panel lamps that come in different configurations to meet specific color and voltage requirements while meeting rigorous military standards. The inclusion of EMI filters from Oxley ensures that electromagnetic interference has no adverse effects on vehicle performance and communications.
The lighting options provided by Oxley encompass IR driving lights and convoy lights, which enhance vehicle capabilities when used alongside military night vision goggles. The IR light emits a 880nm beam, effectively illuminating the path ahead while maintaining a minimal NVG signature for covert operations.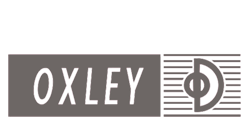 For cabin lighting, Oxley presents a range of options, including the DC combi available in three models with varying functionality and specifications. These low-profile cabin lights are designed to optimize headroom and provide a durable "fit and forget" solution. Emitting white light with an integrated blackout mode, they are suitable for both new builds and retrofit projects.
When it comes to task lighting that meets the most stringent military standards, the Oxley LED Gooseneck is the ideal choice. This light offers dimmable functionality and is NVIS-friendly, ensuring compatibility with night vision goggles. It is sealed to IP54 standards and is available in white light with a selection of secondary color options.