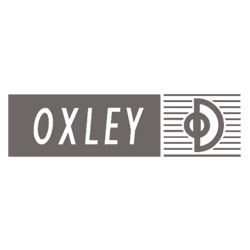 Oxley Group is a market leader in high specifcation components. LED Lighting and Night Vision solutions for challenging applications.
Oxley has over four decades of experience in LED technology and the team were pioneers in developing night vision lighting suitable for use on operations with military night vision goggles (NVG).
Oxley produce solutions for air, land and sea platforms. All their LED lighting systems are high specification, rugged and designed specifically for challenging environments. Switching to LED technology from incandescent or fluorescent lighting can provide cost, weight and energy savings and LED products offer improved reliability with a higher MTBF (mean time before failure).
The Oxley lighting range includes commercial off the shelf products for both upgrade and new build programmes. The team also specialises in the bespoke design of full lighting solutions and have experience of working with world class manufacturers such as Boeing, Saab, General Dynamics, Force Protection, Sikorsky, Lockheed Martin and BAE Systems.
Aerospace applications include military aircraft, commercial aircraft and private jets, the land range is suitable for military vehicles and military shelters and in the naval arena Oxley produce lighting for both ships and submarines.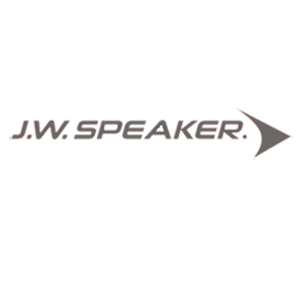 J.W. Speaker develops and manufactures innovative, high-performance LED lighting technology for automotive, powersports, transport and industrial products.
We specialize in LED & Other emerging lighting technologies and proudly design, manufacture & assemble our products in Germantown, Wisconsin. See what we are all about by clicking PLAY.
They focuse on developing innovative and high-quality vehicle lighting solutions. J.W. Speaker understand the need to constantly explore new and emerging technologies with the goal of providing better performance for our OEM and aftermarket customers. We are Driven. To See More.

Wiseled  – High performance
illuminators and lasers for
military/defense and security
Wiseled is an innovative and established player delivering high performance illuminators suitable for any mission. Whether on land, at sea, on mobile or on static platforms.
Their products are designed for a number of applications, including integration with optic and sensor modules. They enable operations in the most challenging environmental conditions. Their solutions enhance the operator's ability to observe, detect and engage targets with increased accuracy and reduced collateral damage conditions
With their strong background in defense, both in their personnel and their war-proven products, Wiseled is sure to give your the knowledge and technical solutions for your every illumination need. Their multispectral, ruggedized and modular illuminators increase the capacity of your vehicle's and weaponry's sensor packages and support you in peace keeping missions today and in battle tomorrow, enhancing force protection and reduces collateral damage.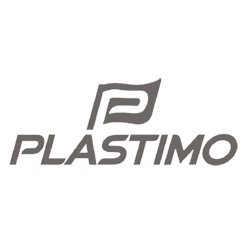 Safety and Mooring equipment,
Deckware,
Compasses and Navigation instruments.
Plastimo, on the right course for 50 years.
A real iconic brand in recreational boating, Plastimo contributes to safe and enjoyable sailing around the world, as a dependable crewmember for yachtsmen and a reliable partner to the boating industry. Building on the worldwide reputation of Plastimo compasses, lifejackets and liferafts,
Plastimo also offers deck and mooring equipment and comfort on board appliances.
These proprietary ranges are  designed by Plastimo and carry the brand's DNA. In addition, a careful selection of top specialist brands provide a consistent complement to our product line-up. Plastimo offers 11.000 products all rooted in the brand's fundamental values which have become cardinal points for our teams : Safety and ergonomy, enjoyable boating practice and professional service to the trade.
More than ever, Plastimo's mission is to create safety products and systems that will make your cruise more enjoyable, your race more challenging and your team happier. Happy boating to you !
SRB Technologies, Inc. (SRB) is the World leader
in Self-Powered Emergency Lighting and
Self Powered Exit Signs. 
The company was the original commercial developer of the Self Powered Tritium Light Source during the 1960's.
Its focus at that time was developing Self Luminous Lighting Systems for the Military and the Aerospace industry.  It was soon recognized this failsafe Tritium Light Source would have enormous benefits in the area of Emergency Lighting in buildings, and so the Self Powered Exit Sign was developed that used Tritium Light Sources.  
After successfully selling the product around the World, SRB entered the Emergency Lighting market in the United States in the late 1970's to sell Tritium Exit Signs.
Today, SRB's Luminexit and Betalux tritium exit signs can be found in hotels, schools, airports, shopping malls, commercial and industrial buildings
Betalight, Tritium Exit & Safety Signs by SRB Technologies
The specification of safety & emergency lighting can be one of your most crucial decisions. People's lives depend on it.
Betalight, Tritium Exit & Safety Signs Are:
Self luminous

Entirely self-powered

Use no electricity, no batteries, no wiring, no maintenance & no energy consumption
From the original developers of the Betalight. The Betalight is an innovative self luminous light source used as an alternative to conventional electrical lighting products for safe, continuous, well illuminated emergency lighting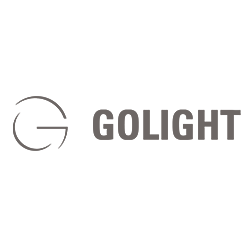 Lights where you need them
darkness where you don't
Revolutionary Lighting Solutions
Golight, Inc. is a privately held manufacteruring company nestled in the heartland of the United States. In December 1992, the idea of the remote control spotlight was born. After many engineering drawings, tooling refinements, and protoypes, the first Golight was available for sale in the summer of 1994. Since then, Golight has set the industry standard in remote control lighting. Our lights are in service around the world, lighting they way for everything from military vehicles in Afghanistan to snow plows in Alaska.
In the past 25 years, there have been numerous upgrades to our orginal product line. Each update incorporates the latest technology to bring customers the best possible products. Our commitment to quality and durability can be found in every detail of our lights. They take great pride in the companies we serve and the products we provide.
As the go-to for innovative, durable lighting, Golight designs and manufactures the highest quailty products so they can stand firmly behind it. Their warranties and service support their customers and their purchaes for years to come, while reimagining the uses and applications for their products across their everyday lives.
When the sun sets,
Golight rises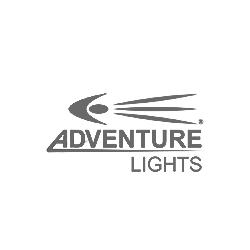 Extreme products
for
Extreme confitions

Adventure Tactical Inc. is a premier manufacturer of extremely durable safety and signaling beacons for use where positive visual ID is vital. The company manufactures a wide assortment of visual and IR portable lights, remote controls, and interactive/programmable light products that are in use with the Canadian, US, and British military as well as many other countries' Ministry of Defense.
Adventure Tactical offers many kinds of signal lights that feature a variety of functions and output colors – both overt and covert. They are all waterproof up to 100 meters (330 feet) and extremely resistant to impact. We were the first to design a one-hand operated, ergonomically considered multi-function LED light back in 1994. We built the VIP with a revolutionary body that melded the housing to the circuit board as one solid unit. This signature design is still unmatched for its durability and intrinsically safe properties, and we have since grown to hold an entire range of products meant to fit all needs. Many of our lights come with the option to record and playback a unique flashing signature.

IR Vehicle Illuminators are plentiful, what isn't so common are lights that can take the punishment the military vehicles can put out. Adventure Lights developes series of illuminators to do their duty in the harshest environments while enhancing soldier safety. The light is now an installed factory kit on many new Humvees, and can be ordered for Humvees and many other convoy vehicles. This illuminator is popular where extreme use is commonplace.